City Secretary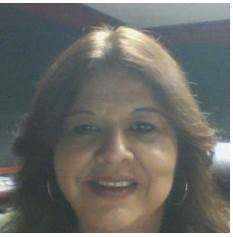 Delmira Y. Olivarez
City Secretary
CITY COUNCIL MEETINGS
The City Secretary is responsible for the preparation, posting, and dissemination of the City Council meeting agendas. Keep and maintains records of minutes, ordinances and resolution of the City Council.
ELECTION OFFICER
The City Secretary serves as the Election officer. Handles the filing for candidacy, petition, referendums, or recall. Keeps abreast of legislative changes in elections, and coordinates the administration of all city elections.
BOARDS & COMMISSIONS
The City Secretary tracks the appointments of boards, and committees.
PUBLIC INFORMATION
Manages Public Information for City Secretary records.
Each Department heads manage their own Department.
TEXAS ALCOHOL & BEVERAGE
Certifies boundaries. Certifies location is not prohibit by Charter or ordinance.
CITY SEAL
The City Secretary serves as custodian of the City Corporate seal and attest the Mayor's signature on all official documents; records and files deeds and easements; publishes all legal ads, and notices for the City; develops and oversees the City Council Budget.
City Clerk
The City Clerk is a Charter officer of the municipality, appointed by the City Manager. Under the Charter shall serve as the Official Secretary of the City Council.
The City Secretary's office performs administrative and legislative functions and process in accordance with the City Charter, State laws, and City Ordinances and policies.
The City Clerk shall be a fulltime employee and hold the City seal and shall affix same to all documents in need thereof, as well as other duties and responsibilities assigned by the City Manager.
Address
102 S. Diana St.
Elsa, TX 78543